NewZoom Consulting - for your best successSM
Links
To help change your life and world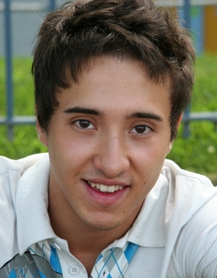 We're energized by expecting what's good.
Even better: finding ways to achieve it!
Here are websites that you, too, may find surprisingly uplifting:
The "ultimate secret" in one sentence?
The Bible - this one verse offers an idea that changed my life. You, too, can transcend rigid fundamentalist, literalist limitations. This site offers side-by-side, multiple English translations.
Take a fresh look
Bible - side by side multilingual - great way to learn and improve languages (choose your own languages :)
I especially like Isaiah chapter 58, I Corinthians chapter 13, just about the entire book of Proverbs, and Psalms 1, 15, 23, 24, 27, 36, 37, 39-41, 82, 112 and 119.
Even here, I don't think it's all meant to be taken literally. Please see words from Buddha here (though I don't always agree with him : ).
I like Rami Shapiro's translation of Proverbs.
Thanks to a new client, Ed, I've started enjoying the loving, open-minded spirituality of Richard Rohr's Daily Meditations.
More books: Self Help | Help Others.
Educational and light-hearted
What does God really look like? : )
Great expectations
The Secret - the first 20 minutes free in Youtube.
Affirmation Homepage explains Emil Coue's affirmation that Bill rephrases as:
Every day in every way, we're getting better and better.
See also our web page on The Secret and the Law of Attraction - what's good and bad about it
Further food for thought on easy inspiration.
Change your world
Inspiration and Information for Change - helpful advice on a very wide range of issues facing you, your family, community and world
The End Poverty Campaign - a more effective plan to help end extreme global poverty
And here's more Inspiration for YouSM
-Bill
PS: Consider a free, introductory life coaching session to accelerate your progress.