NewZoom - For a More Beautiful LifeTM
Music
Ideas for jamming and a new jam band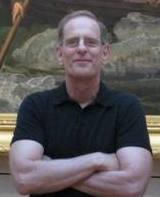 I play piano and keyboards. I'm interested to join/help create a new type of jam band… very innovative, inspiring and socially conscious.
I like to support other musicians, filling out the band's sound in interesting ways. I'm evolving (and mutating : ) a new style and may take more prominent leads in future.
On this fairly short playlist, you can hear me improvise on electric piano in 2012 on "Fever". It's one of the first times I played this song. We didn't even have a chord chart.
Next you'll hear a sample of my playing from April 2011. I'm on keys in this Jam heading towards "Cold Rain and Snow". Just click on the green "Listen" button near the upper right corner of your browser. I'm doing a Sixties organ kinda thang to round out our sound. This track is 16 minutes long, so listen to whatever parts you like.
This is a very primitive video of "Knocking on Heaven's Door" from April 2012. I'm on keys again, and you can hear me better during the first minute and 3:40 - closing.
Not your usual band
I'm interested to grow beyond what's done so far. I'd like us to be very creative with our music and its message.
We can start with covers, but I'm writing some originals that I think have commercial potential. My influences include rock, blues, psychedelic, trance-fusion, jazz, ragas, funk, country and more.
Let's include lots of improvisation, especially when it rocks, resonates with strong emotions and gets people dancing and moving in their own creative ways!
Music can move the world...
Once we're ready, I'd love us to perform in public. Due to my other responsibilities, this would mostly be evenings or weekend days, not late nights or long tours.
Money vs. creativity?
Playing for money is a fine way to earn a living for a lucky few. But putting the emphasis on dollars can lead to many creative and even ethical compromises.
Blessed with a day job I believe in, I don't need music money. I have some ideas on how we might get gigs at reasonable hours and even make money, but let's not count on that.
Let's enjoy creative freedom and songs that reflect our highest aspirations...
In the daylight hour (or evenings :)
I lead a busy life with lots of good things that need to get done, so I'm seeking other musicians who also don't need to play late night gigs and go on long tours.
Nonetheless, music's important to me, and I'm serious about creating something beautiful and fun.
Beyond the rock lifestyle
I'm not judging others, but I'm not seeking a sex and drugs lifestyle. I see this as a fun project, geared towards creating new sounds and performing, but probably during working people's hours and mostly in the NYC metro area.
Your next steps
If I haven't heard you yet, please let me know if any of your music's online.
A creative jam is one good way for us to meet. We can share studio rental, typically $10 - $18 total per person for two or three hours of improvisation. Whoever books the studio jams free, or we can take turns.
Most musicians like to participate for the full time. If you've got a limited budget or prefer to audition for an hour free, let me know and I'll try to fit you in.
If you already have a rehearsal space, all the better!
In any case, I hope we get to create some new music.
Any questions? Ready to schedule? Contact info below.
Thanks for your interest!
-Bill